and their most important right is
to be with their Mom and Dad
"A Kid's Right to BOTH Parents"
Your donations
– always welcome!
Need help ->
Check Our Guide
or 
Contact us!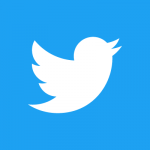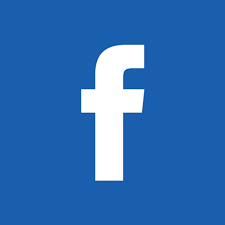 Watch an amazing video of Group Coordinator, John Murtari, and what happens during an arrest in 2018. Treat everyone with courtesy & respect.  The power of NonViolent Action.      ———–>

Sign our petition in support of Family Rights, over 500 signatures and growing! You can also leave comments.

   In 2020 – A much better method than the violence we so often see.   What's missing to get real media attention?  More parents willing to support/take public action.   Click here for info on a new action group.

Click to read letters

Leaving our message (click for larger)

Protection of Family Rights – The campaign ended at Syracuse Federal Building as we attempted to get support from US Senators Schumer & Gillibrand for a Family Rights Act.      "Senators Help Us!   We ♥ R Kids"

In 2018, John Murtari, Group Coordinator, and other tried almost every week from Mother's day to mid September.   The use of NonViolent Action was certainly effective in allowing us to carry out actions that normally would not have been tolerated.   There could have been dozens of arrests – there were only four.  Click here for a complete photo/video  journal of activity. We have a Grass Roots Plan for Reform, but we need more people.  Not only more parents as spectators, but also willing to visit or call local offices.

Youngest Chalker Makes Her Feelings Known

What's it all about?  – Check out this brief soup-to-nuts video on why the recognition and protection of Family Rights is so important — and how we make it happen.

NEW Documentary  – Struggled to see your kids and family/friends don't understand? This makes it a lot clearer; also contains interviews with Group Coordinator, John Murtari.  Those interviews are located at: 12:25, 36:30, & 55:05 minutes into the movie.
 


NEW – April Interview on "The Legal Power Hour" Show – describing what can (and does) go wrong in our current Family Court system.The hosts, Attorney Sara Needy & Mr. Tom Scott,  authored a self-help book called "Stack the Legal Odds in Your Favor"
Prior News reports on our activity:
One of the purposes of NonViolent Action is to raise awareness and sensitivity in the general public.   The positive stories we have received confirm the method works — just need more people involved!

Hear a local radio ad which ran on WSYR:

https://www.akidsright.org/wp-content/uploads/2018/04/WSYR-ad1.mp3

49 Arrests & 207 days in jail for reform:

The internet makes it easy to type/talk.  We'd like to recognize those taking real action in support of reform.

Our Hall of Shame:  Over 190 submissions & you can add yours to the public record!
Subscribe to our mailing list: (about 1 msg/week).
Visit our message Archive (1999-now)


We're using Meetup to create local groups. We can help you get a setup in your area. Currently:
Syracuse, NY: Meeting 4th Thursday


Steve Chang & his daughter.

Federal Class Action Suit – Mr. Steve Chang & Mr. Gordon Smith are challenging laws that are biased and not gender neutral in Federal Court.
NOTE (11/22/19) - The case is at a critical phase now, United States District Judge Tanya S. Chutkan must now rule on whether to dismiss the action or allow it to proceed.