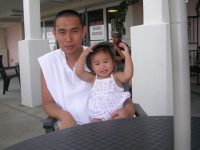 We're Moms and Dads working for the National recognition & protection of Family Rights.  Most Domestic Relations laws are written gender neutral, but one Federal Law, VAWA (Violence Against Women Act) was written with intentional bias.  In effect since 1994 it now faces a serious court challenge.
Challenging bias in the Courts can be effective, but we've all seen challenges fail because they are 'pro se' and just not taken seriously by the Courts or the Media.  The Law Suit filed by Steve Chang  and Gordon Smith has a real chance of success.  Below you'll find a chronology of events and can read the filing.
NOTE (11/22/19) – The case is at a critical phase now, United States District Judge Tanya S. Chutkan must now rule on whether to dismiss the action or allow it to proceed (read filings below).
Please take the time to read & share the news, and hopefully contribute to some of the costs.  I've pitched in a few dollars and I hope we call all give a little and show our support.
https://www.gofundme.com/help-change-vawa-the-violence-against-women-act
Contact Steve Chang for additional information by calling or texting him at 302-930-0998, or via email at: trolleysquareman@gmail.com