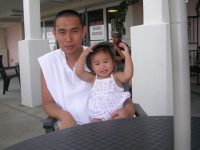 Challenging bias in the Courts can be effective, but we've all seen challenges fail because they are 'pro se' and just not taken seriously by the Courts or the Media.  The Law Suit filed by Steve Chang  and Gordon Smith has a real chance of success.  Below you'll find a chronology of events and can read the filing.
I've gotten to know Steve over the past several months, he's the real deal.  He's been working on this for years with Gordon and has spent thousands of his dollars in retaining a dedicated attorney to represent the case. Please take the time to read the RELEASE below, share the news, and hopefully contribute to some of the costs.  I've pitched in a few dollars and I hope we call all give a little and show our support.
September 2019 – Defendants are being served with the complaint.
August 2019 – Click here to read the complaint -> Chang and Smith vs. Office on Violence against Women (Civil Action No. 1:19-cv-01241 TSC). It is a class action filed in Washington DC on behalf of all taxpaying law-abiding loving parents nationwide. Please support this class action by making a donation at GoFundMe by using the link provided below.
https://www.gofundme.com/help-change-vawa-the-violence-against-women-act
Contact Steve Chang for additional information by calling or texting him at 302-930-0988, or via email at: trolleysquareman@gmail.com