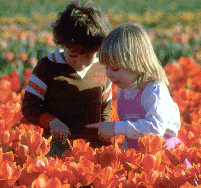 Action for a Meeting with
Senator Charles Schumer & Senator Kirsten Gillibrand
Syracuse, New York
Senator Charles E. Schumer (D-NY) 315-423-5471
Senator Kirsten Gillibrand (D-NY) 315-448-0470

As always we are promoting the recognition and protection of Family Rights.  It's good to start with fundamentals and right now we can't even get support for this:  "When a child is born, both biological parents have a right to know."    We'll try to focus on that first.  The concept that you have a right to know you have a child seems simple to most people.
Mother's Day 2018 – To succeed in getting media attention we need more parents to call/visit their local offices.   We'd like to get some moms and dads to join in a visit on May 11th (Friday before).  Contact John Murtari if interested.   If we can get a good turnout we may be able to arrange some media attention.
June 2017 – Visited with aides for Senator Schumer & Gillibrand at the Syracuse Federal Building. . Talked to them about the need to recognize & protect Family Rights. Left them a package  including photos & letters from parents.
Couldn't even get political support for → "When a child is born, both biological parents have a right to know." Senator Gillibrand's aide thought I had a point and something to consider. Senator Schumer's aide felt it was the mother's decision to let a father know he had a child.