We've been leaving messages with chalk at the Hanley Federal Building, Syracuse, for the past several months. To convince
US Senators Schumer and Gillibrand our nation needs to recognize & protect Family Rights
.
Warning were issued, but nothing happened until Aug 17th,
John Murtari was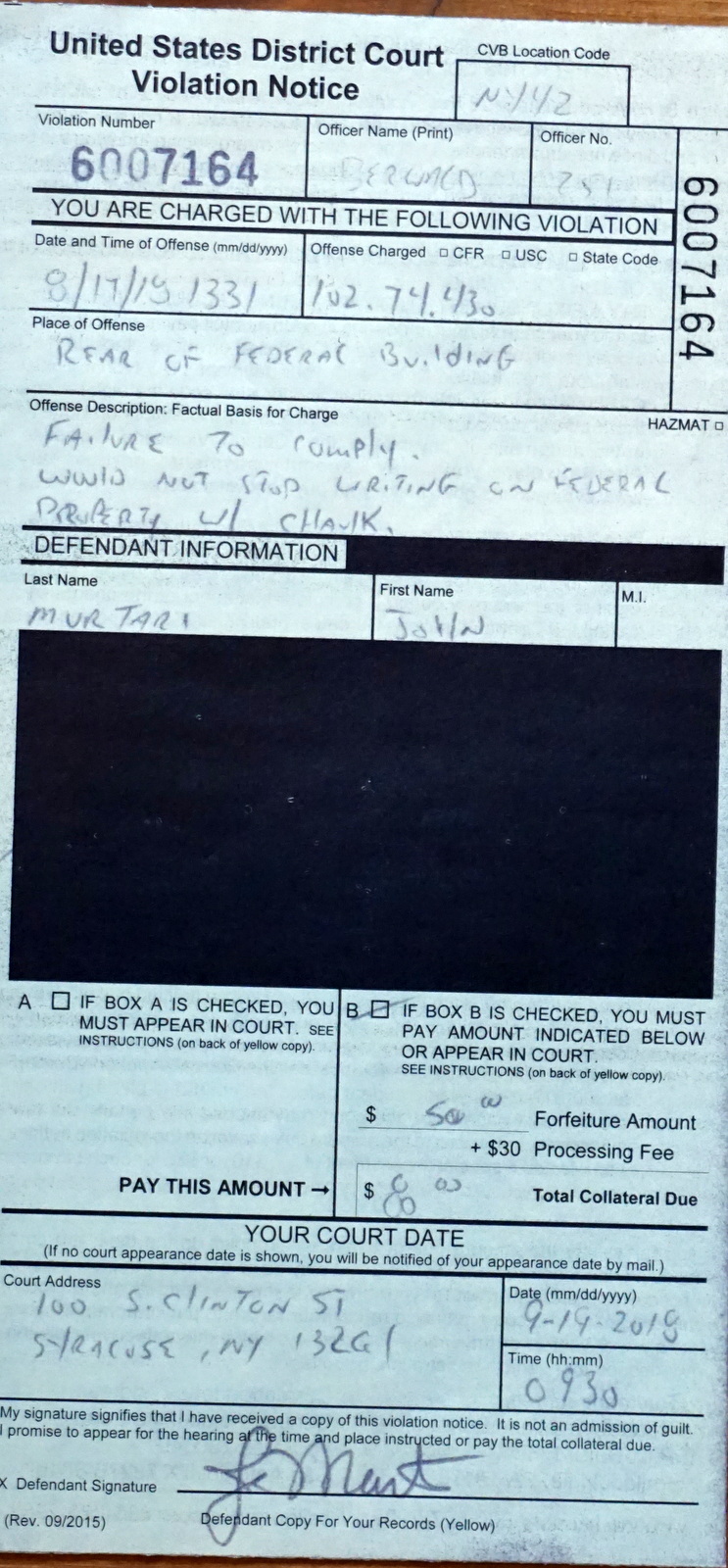 arrested and ticketed
to appear on Sep 19th in Federal Court (
could have paid a $50 fine, but will contest the charge).
John returned last Friday, Aug 31st. He was given the courtesy of another warning to stop by building security -- but no arrest after he left more messages.